Here are some pictures of my 2000 points of AoA Greeks for Adepticon:
Oracle tracker, special thanks to Gordon for the help with vignette figures (via trade)! However, an 11 in oracle points was not to come my way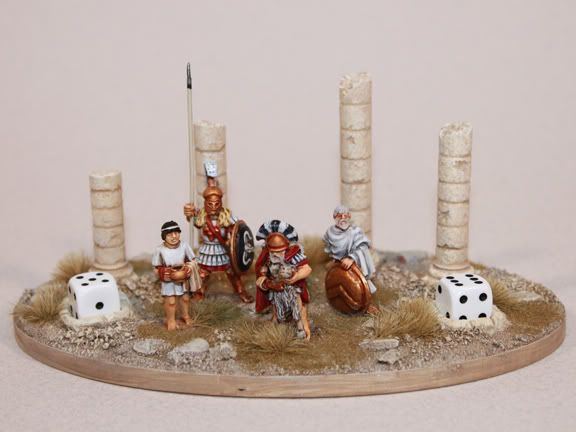 Battle Line - I really do not have a way here at home to shoot the whole army at once very well, but you get the idea...

Samian Hoplites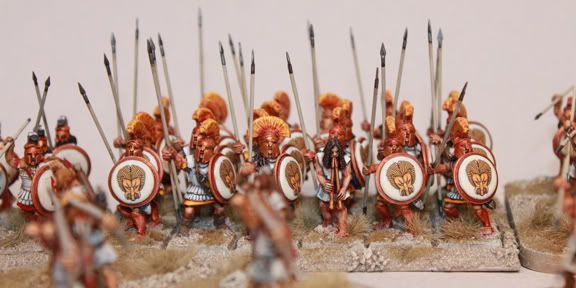 Spartans and General
NO Sacred Band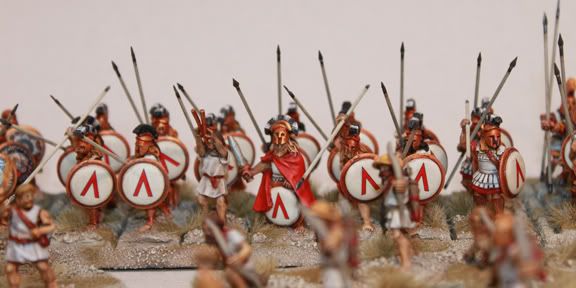 Tegean Hoplite Unit 1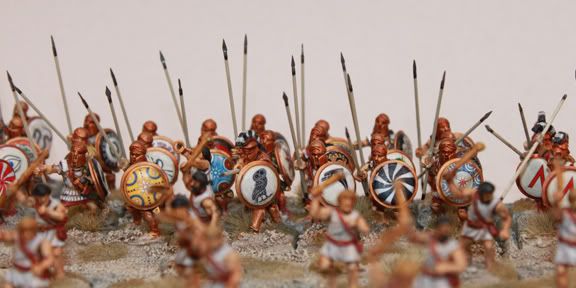 Tegean Hoplite Unit 2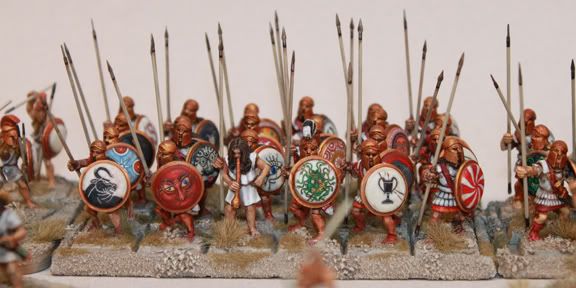 Some of the 6 units of skirmishers: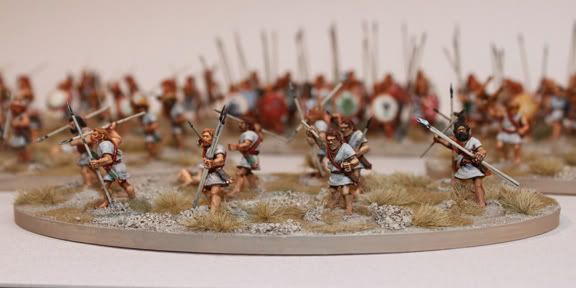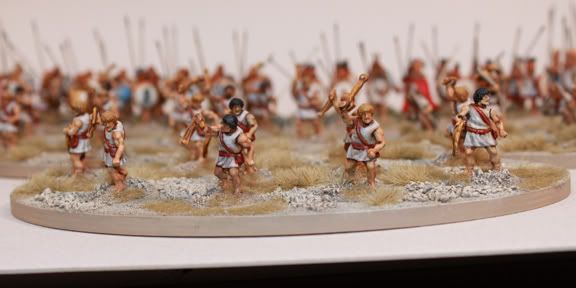 Some more of the line: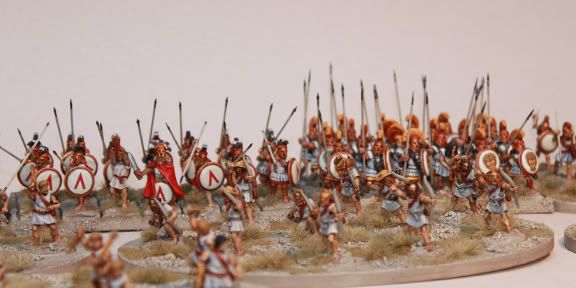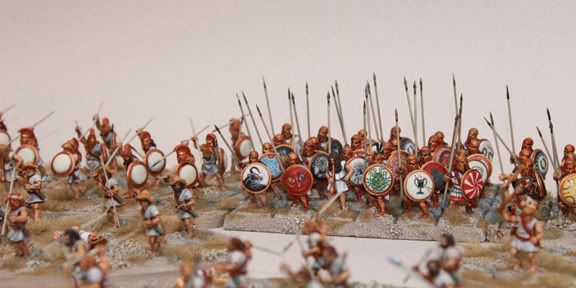 Well, played my first 6 games of WAB (3 singles/3 doubles), managed 2 wins and a draw with the Greeks against Republican Romans (Irv), British Warbands (Bennett), and Indians (Mike) and best sportsman! It's easy to be a good sport when your having a blast, I haven't had that much fun wargaming in a long, long time.
Now for next year...