I like to scratch-build, so when I picked up Trafalgar I immediately began salivating over various types of ships, and didn't want to wait until payday to get them. Here is how I knocked out several as my first try.
Behold, the
Mary Ellen
, a middling-size Merchant ship running rum in 1/1200 scale:
Dolphin Sticker:
Top view: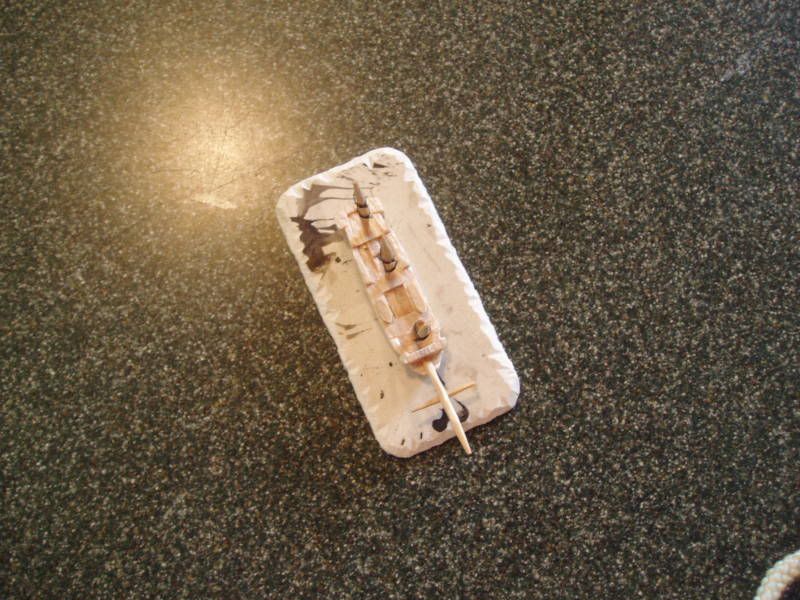 I had to pay at least 3 1/2 cents for the materials so far. The hull is carved from one block of balsa, masts and ship's boats are whittled from toothpicks.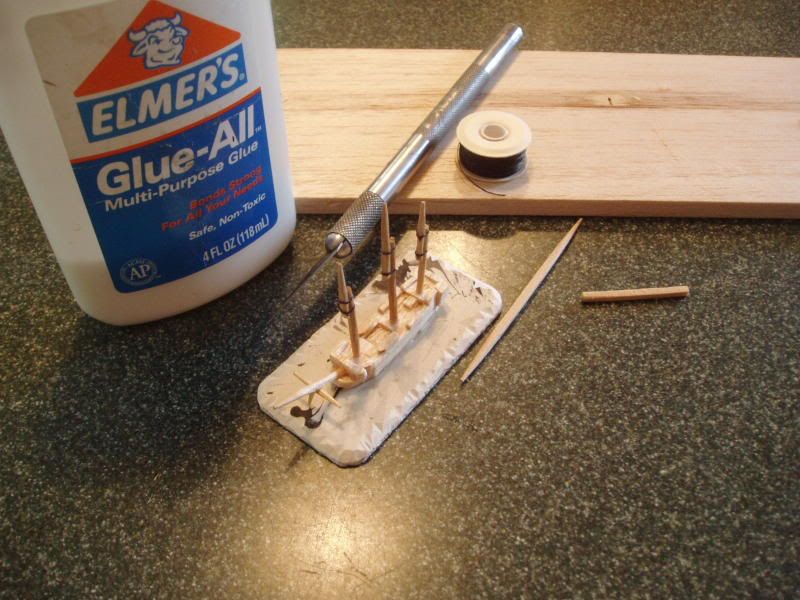 Next step is to blast her with spray seal and let it dry, so that the wood won't drink up all the paint.